Halloween Jack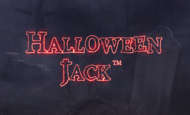 Register Here - View Promotions - UK Online Slots
Halloween Jack by NetEnt for UK Online Slots
NetEnt's Halloween Jack is a spooky themed UK Online Slots with 5 reels and 3 rows, a fixed payline pattern of 20 ways to win and a 96.2% return to player rating to create a medium variance overall. This online slot also includes various bonus features such as a Whacking Wilds Feature, 3x Multipliers, a Free Spins Bonus Round, Jack'O'Lector Feature with 3 Wild Extras. Play Halloween Jack and join in the spook-fest here at UKOnlineSlots.com, or choose from over 750 other games and to complete fun tasks to unlock Trophies. Our current Welcome Offer gives all new players 500 free spins to use on their first deposit online!
Overview
Halloween Jack is a halloween themed game developed by NetEnt to create a fun twist of the spooky season, complete with more bonus features than ever before. This game is a standard design of 5 reels and 3 rows, boasting a spooky yet fun theme of Halloween, featuring pumpkins and ghosts alike. This may be a simple design of slot, but there are also many bonus features included to keep this online slot more advanced, which include 3x multipliers, free spins and plenty of wild features. You can even increase the variance of this slot through three randomly activated wild extras, which can come into action at any time and boost your chances of winning a jackpot - which can reach up to 3,000x your stake in this exciting slot. 
Halloween Jack is developed with a  medium variance, which is a common rate of volatility used by all online Slot Games. The variance is defined by the RTP rating, which in this game is 96.2% which is above average as far as volatility goes at this online slots casino. This rating offers a description of the likelihood of winning something from this slot, so it is great to know that there is an above average chance of winning at this game. This game offers a fixed payline pattern, which gives you 20 ways to win - this gives you plenty of ways to match symbols, spread evenly across the 5 reel design of the game. As well as your usual features of variance, this UK online slot also boasts many special bonus features which can increase this volatility even more throughout the game as you play.
Halloween Jack has to be played using a specific effect which fits in between the betting range set by the developers of this online slot. The betting range available to explore in this slot is £0.20 to £100 per spin, which gives you plenty of flexibility in choosing your own betting strategy when you play this game. This is one of the most commonly found betting ranges at this online slots casino, as it is a great choice by developers due to it attracting all betting styles and not restricting even higher stake strategies in this online slot. In this game, you can bet any stake both high and low,  as long as they are in this wide range. 
Payouts and Symbols
Halloween Jack is as simple as it looks, focusing on paylines of three or more symbols to handle payouts and other extra special bonus surprises. This UK online slot can bring some fairly high payouts, such as 1,000x your stake which is the jackpot of this online slot - if you manage to get this payout whilst using the highest bet allowed in this game, you could be in for a win or £100,000! The payouts do not stop there, as you have potential to win up to 3,000x your stake due to the multiplier boosters which are available in the bonus features of the slot. For payouts this high, the wild symbols and multipliers are needed which are more common in the many bonus features available in this game. In the main reel, less overwhelming payouts are available through the basic symbols, which include 10, 20 and 100 times your stake. These payouts are still reasonable, and are more commonly paid out than the larger jackpots. Making payouts in this slot depends on your stake, as there is a multiplier system in action in the slot - This favours larger bets, in offering higher truck parts for the ones who have taken the risk of placing higher stakes. 
Bonus Rounds
Halloween Jack comes with a whole range of bonus features, which can increase your chances of winning the 1,000x your stake jackpot and also offer an increased payout of up to 3,000x your stake. The varied bonus features of this online slot include a Free Spins Bonus Round, activated through paylines of 3-5 of the treasure chest scatter symbols, which will offer 10 free spins and a potential 15 free spins as a maximum award. These free spins can be a great help in making a jackpot win or payout, allowing you to play the game for free. The Jack'O'Lector Feature is the wild feature of this slot which includes 3 wild extras which can activate at any time. These include a Stacked Hell Hound Wild which offers 2-high stacked wild symbols, a Stacked Jack'o'Lantern Wild Feature which stacks a bonus symbol to 3 symbols high and an Expanding Death Reaper Wild which can expand a wild to an entire reel. These wild features are there to increase the chances of making a wild payline, which are needed to win payouts up to 3,000 times your stake, the maximum payout of this slot. There is also a Walking Wilds Feature in action, which is where the 3x multipliers come into play for trebled payouts. During this feature, locked wilds can come into position and respins are rewarded, which can offer players that extra push towards the highest payout of the game, up to £300,000!
About the Developers
Halloween Jack is developed by NetEnt, who have also created other brilliant games.
Similar Slots
Similar slots such as Elements: The Awakening Online Slot, Steamtower and Drive: Multiplier Mayhem UK Slot available to play here at UK Online Slots Casino.