Atlantic City Blackjack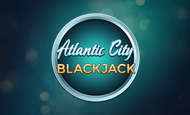 Register Here - View Promotions - UK Online Slots
Atlantic City Blackjack by Switch Studios for UK Online Casino
Atlantic City Blackjack UK online casino made by Switch Studios is a casino classic redefined and played with eight regular decks of cards, a high variance with 99.65% return to player. You can play Atlantic City Blackjack and over 700 other UK online slots here at UK Online Slots with 500 Free Spins on First Deposit.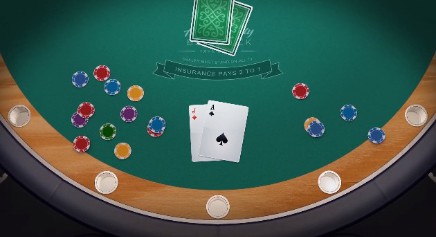 Atlantic City Blackjack Fact Box
Developer
Switch Studios
RTP
99.65%
Atlantic City Blackjack takes players to a virtual Atlantic City, renowned for some of the best casinos. In this UK online slot, Switch Studios have created a virtual Blackjack online experience, complete with authentic visuals and a real display - you almost feel as though you are sat at the Blackjack table before the cards. This online slot is rather traditional and basic in terms of virtual Blackjack slots, as these developers have decided to offer a straight-up virtual slot for all players to enjoy here at UKOnlineSlots.com. The concept and rules of Atlantic City Blackjack is the same as all other basic Blackjack games. You set your stake and watch the magic unfold, as the card dealer lays the cards out in a horse-shoe shape in groups of eight decks cards. You will be playing with other players simultaneously, and each player places their bets at the same time. All players have a hand of cards, which only they can see.
The aim of this UK online slot is to have the hand as close to 21 as possible - usually, higher value cards are the most valuable in this game. The odds of hitting the 21 mask is around 3-2, which can turnaround some good payouts from your stake. A valuable card which all players tend to look for, including the card dealer, is the ace card. If the card dealer holds an ace card in their hand, they can ask if you would like to buy insurance - this is down to your decision and is where risk-taking and strategy comes into action. This insurance costs extra, although this can boost your odds to 2-1 and potentially lead to higher winnings.
There are different actions to be aware of in this online slot UK, which inform players on what they need to do. Firstly, 'Hit' refers to when a player takes a card from the middle and has to make a decision at that moment. 'Stand' refers to a player's choice to standby and keep their cards in position for that round. 'Double Down' is the option of players doubling their bet in order to take another card from the shoe in the middle - this is only available at certain times in the game. 'Split' comes into play when players have two cards of the same in their hand, which means they can split their hand of cards into two sections, each of which are played by a full bet each - this can lead to playing with more cards than usual at one time. In the situation of a 'Surrender', which players will usually use when their hand is poor, they forfeit up to half of their stake and surrender that round. Although this is more complex and requires more strategy than your typical slot here at UK Online Slots, Atlantic City Blackjack is a sure hit for players who enjoy traditional casino games like Blackjack and Roulette. You can play this virtual Blackjack game on any compatible mobile, tablet or larger desktop device.