Vlad's Castle UK Online Slots – Eyecon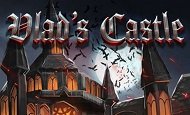 Players are in'bited' inside a spooky, gothic abode in Eyecon's Vlad's Castle UK Online Slots, where there can be many screams of excitement given the numerous ways for major rewards. The unknown is one of the scariest qualities in any good horror, and it is fitting that the backdrop to the reels is pitch black as this makes the symbols burst like a blood vessel from each spin. The symbols include the typical cute maiden ready to seduce and be seduced, a black vampire-bat, a skull shaped casket for the living dead, Vlad the count as a Wild as well as the Bonus, and his creepy castle as the Scatter. What strikes the biggest horror chord literally is the ominous piano and violin music that makes the skin tingle. There is a 'fang'tastic 5 reels, 3 wagering rows, 25 payways, a RTP of 95.3%, up to 100 AutoPlay, and a max betting of £12.50. Only 3 of Vlad's symbols activates the Bonus round with up to 25 Spins and triple the award on any wins, with the opportunity to relaunch the Bonus with another 3 or more Vlad's flying on the reels. A 'Portrait Feature' can also get you blood pumping with the chance to grab a x100 multiplier prize on your initial wager.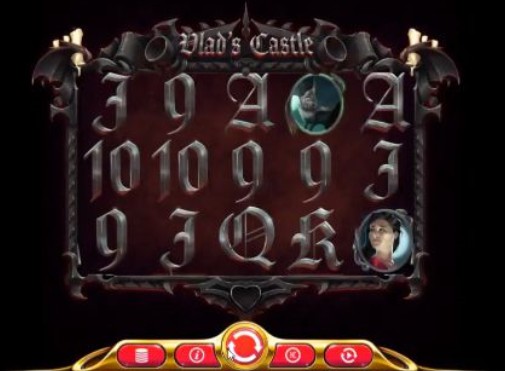 Halloween UK Online Slots – Triple Edge Studio's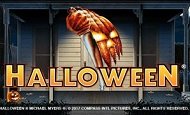 Unmask the thrilling reward opportunities as well as the infamous Michael Myers in Triple Edge Studio's Halloween UK Slot. Even for those who have not watched the classic 1978 Slasher film, the image of the white masked janitor looking psycho Myers along with the scary piano music is well-known in pop culture and in many people's nightmares. Behind the reels is the babysitting house featured in the movie as Myers appearing from different places unexpectedly. The symbols consist of each character in the movie: Laurie, Loomis, Annie, Lynda, a logo as a the Wild, a Bonus symbol, and various weapons include the famous butcher's knife. Escape across 5 reels, 3 rows, 50 payways, a 96.2% RTP, and a wager span between 50p and £200. There is a special 'Wandering Reels' that causes 3 reels to spin together and halt in 1 of 3 places while a large symbol appears for greater winning formations. At least 3 Scatter symbols spins the 'Trick or Treat' wheel to win a prize up to x10 or activate wither the 'Boogeyman' feature of a pick and win of a tree's leaf that can award x20 or 9 'Free Spins' with the character that launched the round becoming a giant symbol.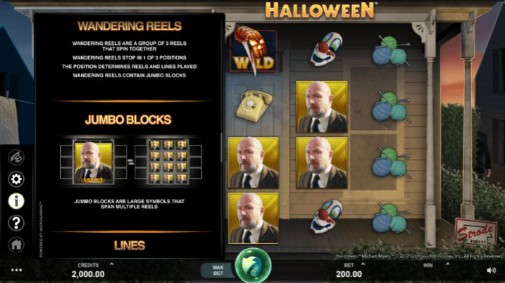 Mythic Maiden UK Online Slots – NetEnt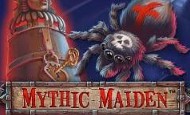 The basement and the attic are 2 places in the home of any classic horror movie where the audience yells 'don't go there, but in Mythic Maiden Online Slot players ascend to the latter. However the attic here may be spooky, yet there are many hidden and dusty artefacts of exciting prizes to be won. Symbols include a shrunk skull as in Voodoo rituals, a monkey skull, the hand of a mummy turning pages in a book, a reddish black Spider, a red box, a Scatter, and a moon Wild. Break the curse over 5 reels, 3 wager rows, 30 ways to win, a 96.6% RTP, a max 1,000 AutoPlays, and a betting ranger from 1p to £150. A minimum of 3 Scatters launch the Bonus of 30 Spins with the Mythic Maiden appearing and awarding either 3 more Spins or a 10x multiplier, with the amazing chance for a 600,000 coin win.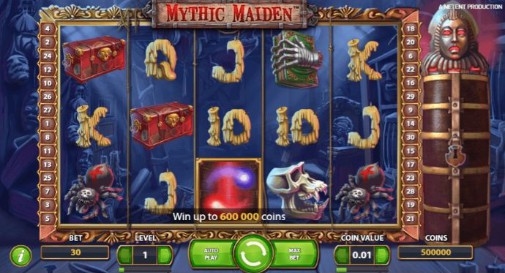 Halloween Jack UK Online Slots – NetEnt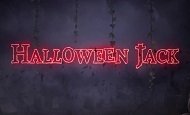 The graveyard on this night is 'coffin' up many chances to win real money in NetEnt's Halloween Jack UK Casino. The background to the reels shows a field of old tombstones, partially crumbling, covered with a heavy fog with lights only from the moon and jack o lanterns.  The symbols include a zombie like lady, a horse with blood red eyes, a vampire bat, a raven, a horse-shoe, a Wild jack o lantern, and a lamp. There are 5 reels, 3 wager rows, 20 paylines, a max of 1,000 AutoPlays, a 96.28% RTP, and a bet range from 20p to £100. At least 3 Scatter symbols awards 10 Free Spins with a special walking wild that creates winning combinations. When 3 lamp symbols glow on the reels, a Hell Hound Wild stack appears with 6 giant Jack O Lantern stacks and 9 lamp symbols will award a Death Reaper Wild to expand for greater wins. Another 3 Scatters grants an extra 5 Spins, and even more opportunities for pump'win's to dig up from the grave.
Blood Suckers II UK Online Slots – NetEnt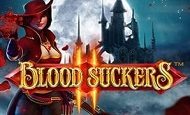 Join the pretty Vampire woman Amilia who has returned to her ancestor's castle to reclaim the treasures that were stolen by vampire hunters in NetEnt's Blood Sucker II Online Casino and she will happily let you share in the wealth. Amilia herself stands next to the reels wielding a cross-bow and waiting to shoot out wins. The symbols consist of her family: a dark hair father, a blondish brother, a creepy looking relative, a winged sister, and there is also a Wild castle and a Scatter symbol rose. Give 'fang'ks for the 5 reels, 3 wagering rows, 25 paylines, a theoretical return to player of 95.3%, a max of 1,000 AutoPlays, and a bet range from 25p to £250. 2 of the Scatter symbols make Amilia shoot her crossbow to strike the third Scatter to launch the Bonus Round. Here you will enjoy 10 Free Spins (called Blood Rose) that includes rewards up to 100x. At least 3 Scatter of the other Scatter trigger the Bonus of 'Hidden Treasure' whereby players get to pry open the lids of coffins to win awards. The top winning for Blood Suckers II slot is an amazing £100,000. With a win like that you will likely be flying high into the night. Given the high-quality graphics and exciting features, Blood Suckers II online takes first place for the Top 5 Scary Themed online slots UK of 2020.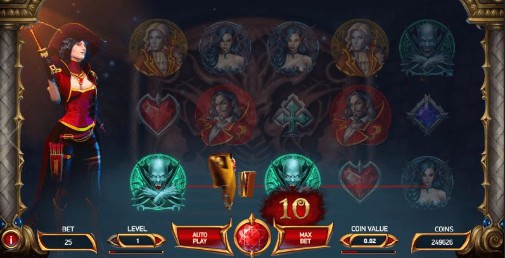 Summary
All these Top 5 Scary Themed UK Online Slots of 2020 can be found at UKonlineslots.com. These are: Vlad's Castle, Mythic Maiden, Halloween, Halloween Jack, and Blood Suckers II.