Intro
Popular Game developer Yggdrasil has always blended incredible graphics with amazing gameplay in their innovative titles. Here, we count down the 10 Best Yggdrasil UK Online Slots, all of which can be enjoyed at UKonlineslots.com
Champions of Rome UK Online Slots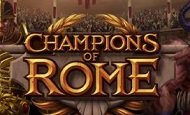 Suit up your amour and choose a weapon as players become gladiators in Champions of Rome Online Slot, where exciting chances to win real money can be slashed out on every spin. The backdrop to the reels depicts the famous Coliseum in its heyday, with thousands of the Roman public sending cheers. The symbols are of different gladiators and distinct Roman icons such as the Lion or Eagle. Fight across 5 reels, 3 rows, 20 paylines, a great mobile slot gameplay, and betting from 10p to £100 with a 96.4% RTP. The 3 different Bonus rounds include creative fight sequences that wins prizes such as special Wild wins, Free Spins, and multiplier awards.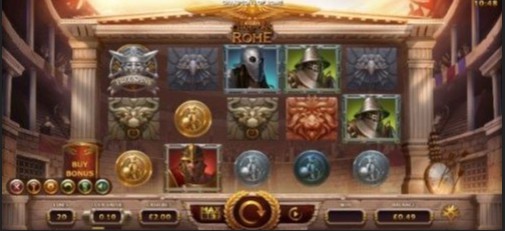 Golden Fishtank UK Online Slots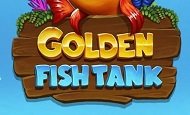 Dive into incredible opportunities for major rewards in Golden Fishtank UK Slot, as you sink to the bottom of the sea and rise to the surface with riches from the deep. Behind the reels is a beautiful blue ocean with multi-coloured coral reefs and floating air bubbles. The symbols swim on the reels of various fish of all shapes, sizes, and colours. Experience the many 'fin' and wins across the 5 reels, 3 rows, 20 paylines, RTP of 96.8%, a wagering ranger of 20p and 20p to £100, and a special Golden Bet that can be activated to offer more Bonus features.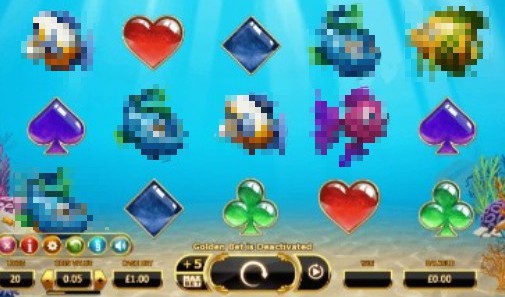 Vikings Go Berzerk UK Online Slots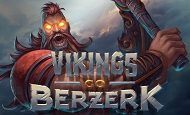 Sail with a Viking crew in Vikings Go Berzerk Online Casino, as waves of prizes can wash up on deck as you fight off mythical water monsters. The reels are on board a historical Viking dragon-boat, with the symbols depicting 4 different fierce Viking sailors. Start rowing the oars through 5 reels, 4 betting-rows, 25 payways, a 96.1% RTP, and a wagering ranger from 25p to £125. There are 4 special shield meters that correspond to each Viking and when one fills Berzerk mode begins with 7 Free Spins with a fight with the monsters for wins. The other Bonus awards up to 21 Spins with sticky high valued symbols and 1 of 5 random featurettes including Wilds, reel stacks, and coin prizes.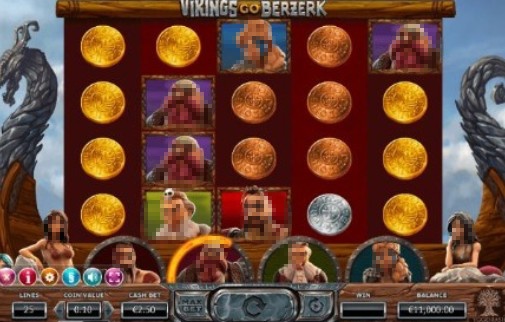 Baron Samedi UK Online Slots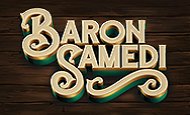 Well known in New Orleans Voodoo folklore as the magical man with a Top Hat, Baron Samedi Mobile Slot UK lets you sit at a card table where fortunes can be made. The background to the reels shows a table with cards, a lit cigar, a drink with ice cubes, and candles and bones. Symbols are of Baron Samedi himself, his wife, different voodoo dolls, and other mystical paraphernalia. The spell reveals 5 reels, 3 rows, 25 paylines, a 97% RTP, up to 1,000 AutoPlays, and a wager span between 10p and £125. There is a Bonus Voodoo Respin of up to 15 Free Spins with the chance for a 25,000 coin prize and 3 feature cards that are dealt for Wild wins, mystery symbol awards, multipliers, or stacks.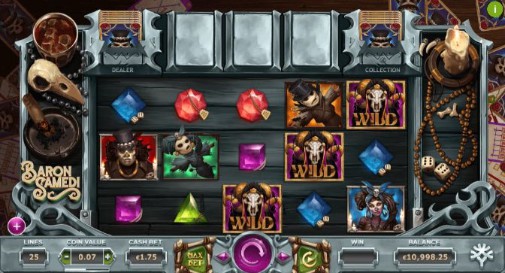 Pumpkin Smash UK Online Slots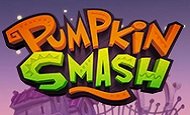 Join in the fiesta fun in Pumpkin Smash UK Casino as it is the Mexican Day of the Dead, where cheerful spirits can 'enliven' players with many ways for generous payouts. The background to the reels is of a cemetery with a bright full moon in the night's sky. Symbols are of various coloured skeletons, a pumpkin, and a Wild sombrero. The mariachi tune can be heard over 5 reels, 3 wagering rows, 20 paylines, a 96.2% RTP, and a bet range from 10p to £100. There is a 'Smash Bonus' whereby up to 20 pumpkins smash to reveal features that include x7 multipliers, up to 16 Free Spins, a max 2,000 coin win, and another pumpkin Scatter symbol relaunching the round for more winning chances.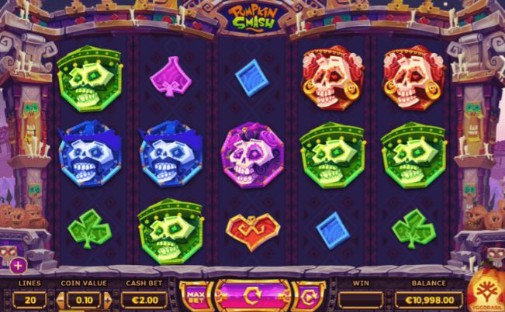 Easter Island UK Online Slots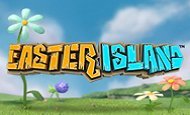 Relax in a tropical paradise with 2 friendly and funny moai stautes on either side of the Easter Island Mobile Casino. The symbols include different animals found on the beautiful island, from eagles and foxes to frog and lizards. The butterflies flutter over 5 reels, 3 wager rows, up to 103 ways to win, a 96.1% return to player, and a betting range between 10p and £200. On reel 2 and/or 4, Wild can expanded while also launching a ReSpin. The moai stautes also generously suck in the low valued symbols at times, so that only those of high value remain. 5 matched symbols trigger a Respin with an extra reel for more ways of winning, and a chance to grab 47,000 coins as well as a time to bask in the sunshine.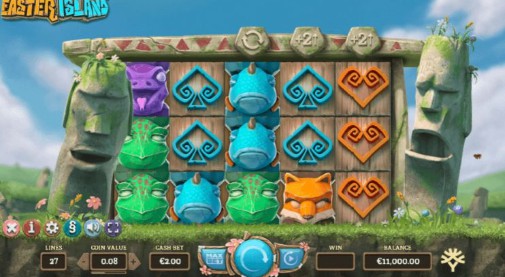 Fruitoids UK Online Slots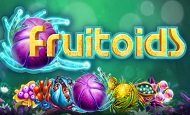 See what fruit life is like on another planet in Fruitoids Online Casino Game, as players visit an alien orchard that squeezes out juicy rewards. This is reflected in the creatively designed symbols that depict weird looking fruit. Get your juices flowing over 5 reels, 3 wager rows, 25 paling, an RTP of 96.7%, and a bet range from 25p to £150. The lack of Wilds or Scatter symbols does not 'rot' the gameplay as there is an exciting tumbling reels feature whereby any matched win symbols vanish to allow more fruit symbols to fall in the place and therefore create many subsequent wins and respins on a single bet. Fruitoids slot also includes a multiplier of up to 5x for wins, and the jackpot is an a'peel'ing 62,500 coins.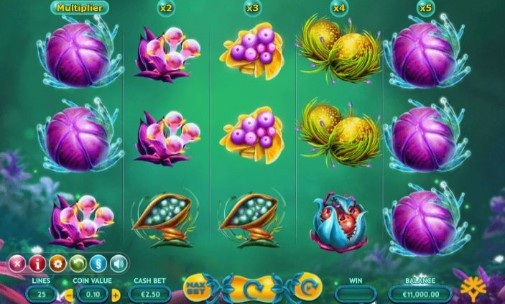 Rainbow Ryan UK Online Slots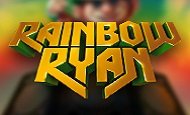 Join the lucky leprechaun rocker's band in Rainbow Ryan UK Casino Game, who lets players' I'rish'es for many rewards come true on every tune. The background to the reels places you in the audience watching the comical Ryan jam on stage. The chorus goes across 6 reels, 4 rows, 4,096 payways, a 96.3% RTP, and a bet span between 10p and £100. Random synching reels can be created by Ryan whereby reels 2 and 5 are filled with matched symbols for a win. The Bonus awards up to 20 Spins with these synched rainbow reels as a feature with the chance to fill all 6 reels for a massive jack'pot' of gold record hit.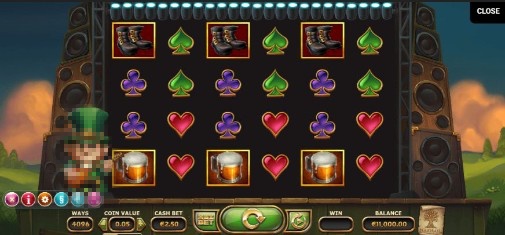 Seasons UK Online Slots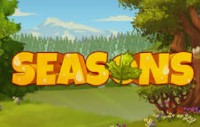 Enjoy each of the 4 climates of the year in Seasons Mobile UK Slot, as there can be a flurry of prizes in winter to basking in the sun's generous payouts in summer. Each background beautifully changes to suit each season with different unique features offered. The symbols represent the times of year from strawberries to pinecones. And there is also 4 different animals of a winter rabbit, spring owl, summer deer, and autumn fox. These animals become a special Wild for their respective season that awards multipliers up to 10x. The Bonus offers up to 30 Spins with these special animal Wilds.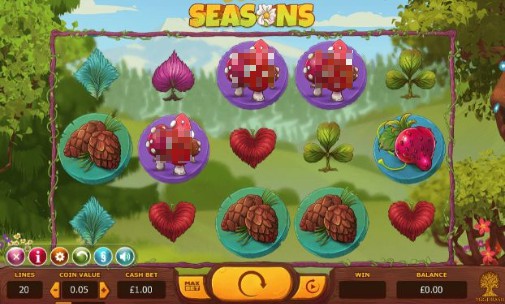 Troll's Bridge UK Online Slots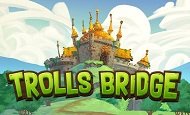 Meet a goofy and colourful gang of strange creatures in Troll's Bridge Mobile Online Slot, that will not only offer many rewards for spinning the reels but also raises their blockade on your way to the castle. The symbols are of the motley group of Viking trolls, each animated with their clumsy and comical personalities. The bridge goes across 5 reels, 3 rows, 20 paylines, a 96.3% RTP, and a bet span between 20p and 100. A random bowl can appear on the reels to generously reward a max 1,000 coin win or 10 Spins. The Spins also come with 5 features that include more Free Spins, random Wilds, the troll symbols stacked, and multipliers. There is also a Golden Bet that grants an additional feature choice as we as a Bonus stone for a non-winning spin that gives players either a 1,000 coin prize or a x5 multiplier.